Online Only Estate Auction
Ends Sunday, June 26th, beginning at 6 PM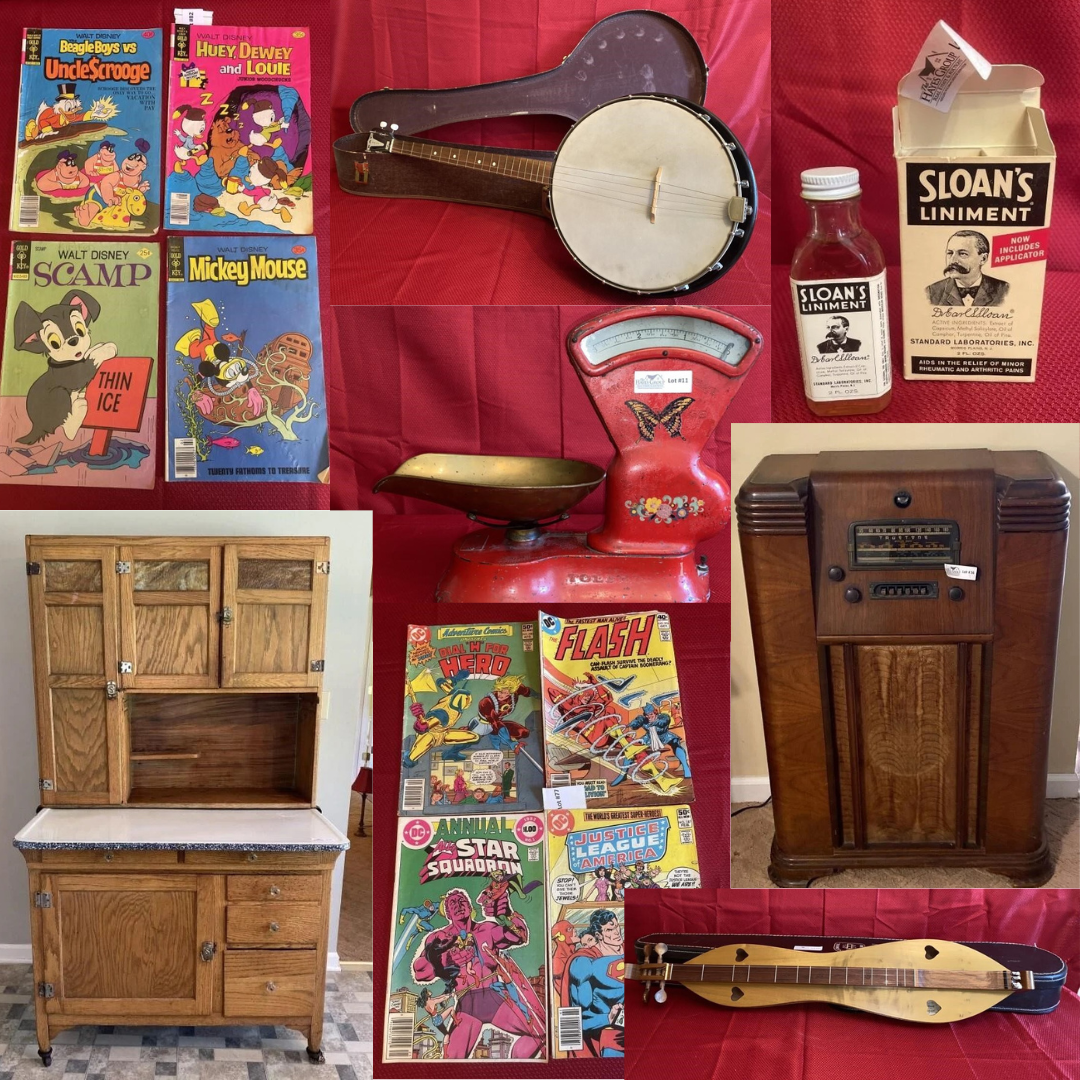 Downsizing online auction! German clocks, musical instruments, dulcimer, hammer dulcimer, banjo and tambourine, modern furniture, oak dining table and chairs, collection of framed Paul Sawyier prints, china, glassware, household items, sewing machines, home office furniture, art glass, costume jewelry, unframed prints, metal art patio decorations, and so much more!
Item preview Friday, June 24th, 12-5 PM ON SITE at 336 Mallard Dr. Frankfort, KY 40601


Make sure you are signed up for our emails for the latest updates! Not sure if you are? Click here to sign up!

We have some exciting news! We officially have our own space to hold auctions + store items! We have rented a space in the Richmond Mall, directly across from Furniture World Superstore. Come check out our window displays, and follow us on social media for updates about all the awesome things coming up! Our address is 830 Eastern Bypass Suite A13, Richmond KY, 40475

Broker Participation in real estate auctions: Click here to download the broker participation form. Buyers and their agents must be registered by 5 PM the day before a sale. Please email to rick.hayes@kw.com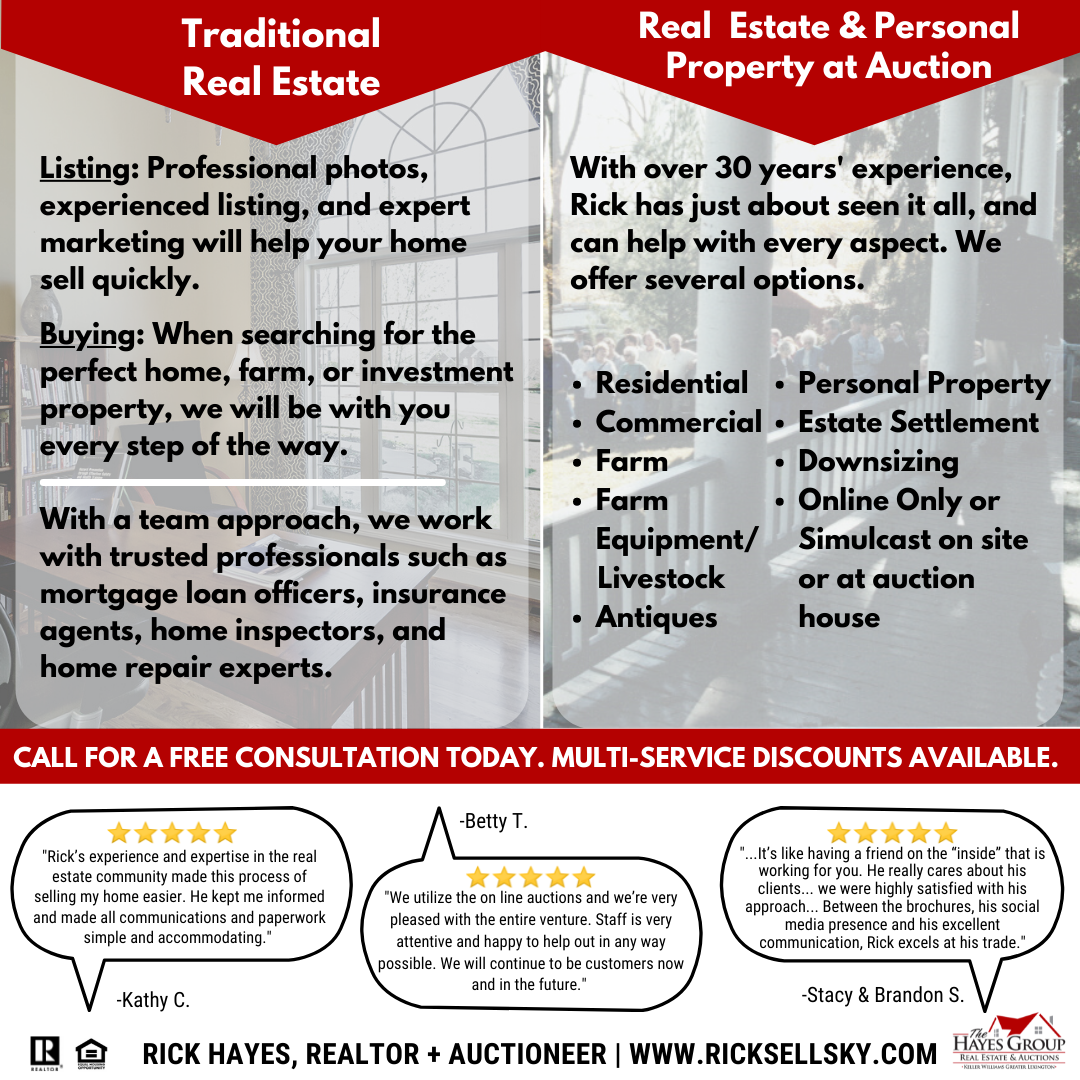 Why use us?

As a native of Kentucky, a Graduate from the University of Kentucky with a BS in Animal Science with extensive experience in the equine and beef cattle industries, and a long time Realtor/Auctioneer specializing in estate settlement, residential, and antique sales, Rick is qualified to bring his specific skills into any transaction on our client's behalf. As an auctioneer serving Central Kentucky since 1989, he has worked with such prestigious companies as Fasig-Tipton Thoroughbred Sales, Swinebroad-Denton Auctions, Beiderman Land and Auctions, and Thompson & Riley Auctions, and has affiliate relationships with the finest auction companies in the area. We offer the highest quality service to all of our clients, whether buying or selling, and strive for excellence with every auction. Having conducted thousands of transactions at auction, we can assure our clients of our expertise, and that our service will be of value to their specific needs. We look forward to serving you through your next auction experience.



Please contact us and let us help you today!
859-699-7015