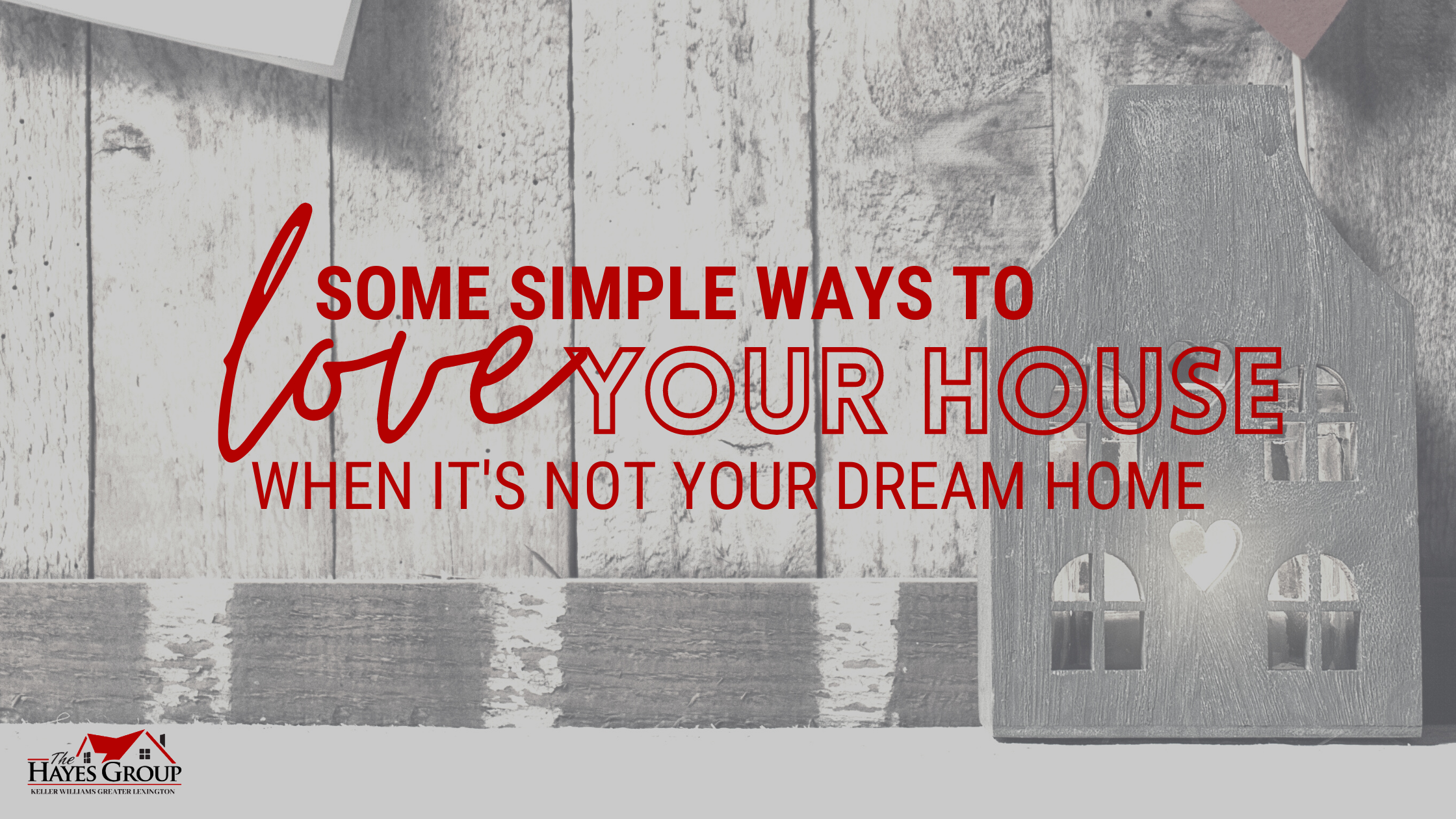 Whether you're renting or own a house that just isn't your dream home, making it feel like yours can seem daunting and unrealistic. However, there are a few ways to make your not-so-dream-home feel like home.
Add meaningful pieces to every room.
Hang photos of people you love, display family heirlooms, feature children's artwork – seeing items that are important to you around your house will instantly boost your fondness of the space.
Switch out furniture + decor.
If your furniture seems too big or too small for the space, hit up thrift stores, the Habitat Restore, or even yard sales to find pieces that are better suited for the space. Refreshing your decor every season can also make a room feel fresh.
Paint, if possible.
If that builder grade gray is making you sad – change it! Paint is one of the most affordable ways to completely renew a space; plus, if you end up not liking it, you can always paint it again! If you can't paint (if you're renting), a gallery wall or large piece of artwork makes a world of difference.
Add some plants.
Houseplants are popular additions to many homes – and with good reason. Certain plants offer health benefits (such as air purification), and adding potted herbs to your kitchen could also put a small ding in your grocery bill. Plus, they just look pretty!
Focus on the good.
You may not ever be completely happy with your "in-between house" without moving or complete renovation. However, if you focus on the memories made in the space, it becomes a little easier not to hate it. Reminiscing on cookie baking with the kids in the kitchen, movie nights with your spouse on the couch, or raising your new puppy within the walls of the home, can change your whole mindset about your home.
As always, if you think moving is a good option for you right now, please contact us with your questions!
We love helping first time home buyers with their search for home. If you already own a home and are thinking about selling – now is the time to do it. The market is in desperate need of inventory!
*Content written and designed by Emily Bogie, Administrative Assistant + Social Media Manager, The Hayes Group Real Estate & Auctions, 2021